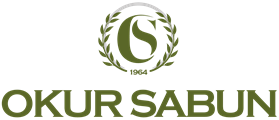 FREE
---
Our company was founded in 1964 by Ahmet Tahir Okur to produce soap from oil in traditional methods , by applying the process; was established in Izmir to manufacture.





Today, business management; its activities with the second generation Ergun Okur and the third generation daughter Merve Okur continues.





With its 56 years of professional experience, it also produces natural olive oil soap with the brand "Ahmet Tahir Okur" we are selling In Turkey, under the name of "OKUR SOAP"; Herbal Wholesalers, Food Wholesalers, Official Institutions, Private Institutions; We produce tonnage soap in desired forms.





together with the "Olive Oil Producing Factories" outsource the bitter oils of their own brands of soap.It is also among our productions.





Our company is in the fields of soap production, soap factory establishment and soap cooking master training areas.





It also provides consultancy services.





Our mission is to maintain traditional soap production for generations and to support ecological life.





Our vision, on the other hand, is to instill the awareness of the best olive oils of the region we live in and the healthy bar soap to all of Turkey.



Firmamız 1964 yılında " Ahmet Tahir Okur " tarafından, geleneksel usullerde , yağdan sabun elde





etme işlemi uygulayarak; imalat yapmak üzere İzmir'de kurulmuştur.





Günümüz de işletme yönetimi; ikinci kuşak Ergun Okur ve 3.kuşak kızı Merve Okur ile faaliyetlerini





sürdürmektedir.





56 yıllık meslek tecrübesi ile doğal zeytinyağı sabunu üretimin de "Ahmet Tahir Okur" markası ile





satış yapmaktayız.





Türkiye genelinde "OKUR SABUN" adı altında; Aktar Toptancılarına, Gıda Toptancılarıa, Resmi





Kurumlara, Özel Kuruluşlara; istenilen formlarda tonajlı sabun üretimleri yapmaktayız… Bununla





birlikte " Zeytinyağı Üreten Fabrikaların " acı yağlarını fason olarak, kendi markalarını sabunun





üzerineişlemek de üretimlerimiz arasındadır.





Firmamız sabun üretimi, sabunhane tesisi kuruluşu ve sabun pişirme ustası yetiştirme alanlarında





danışmanlık hizmeti de vermektedir.





Misyonumuz, geleneksel usullerde sabun üretimini nesiller boyu devam ettirebilmek ve ekolojik





yaşamı desteklemektir.





Vizyonumuz ise, yaşadığımız bölgenin en iyi zeytinyağları ile sağlıklı olan kalıp sabun bilincini tüm





Türkiye'ye aşılamaktır.
تأسست شركتنا في عام 1964 من قبل أحمد طاهر أوكور لإنتاج الصابون من النفط بالطرق التقليدية ، من خلال تطبيق العملية ؛ تأسست في إزمير لتصنيع.





اليوم ، إدارة الأعمال ؛ تستمر أنشطتها مع الجيل الثاني Ergun Okur وابنة الجيل الثالث Merve Okur.





مع 56 عاما من الخبرة المهنية ، كما أنها تنتج صابون زيت الزيتون الطبيعي مع العلامة التجارية" أحمد طاهر أوكور "التي نبيعها في تركيا ، تحت اسم" صابون أوكور " ؛ تجار الجملة العشبية وتجار الجملة الغذائية والمؤسسات الرسمية والمؤسسات الخاصة ؛ ونحن ننتج الصابون حمولة في الأشكال المطلوبة.





جنبا إلى جنب مع" مصانع إنتاج زيت الزيتون " الاستعانة بمصادر خارجية للزيوت المريرة من العلامات التجارية الخاصة بهم من الصابون. بل هو أيضا من بين منتجاتنا.





شركتنا هي في مجالات إنتاج الصابون, الصابون إنشاء مصنع الصابون سيد الطبخ مجالات التدريب.





كما يوفر خدمات استشارية.





مهمتنا هي الحفاظ على إنتاج الصابون التقليدي للأجيال ودعم الحياة البيئية.





رؤيتنا ، من ناحية أخرى ، هي غرس الوعي بأفضل زيوت الزيتون في المنطقة التي نعيش فيها وصابون البار الصحي لجميع تركيا.