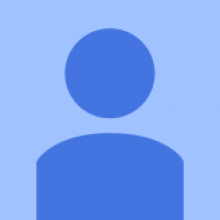 FREE
Kalender Makina
---
kozmetik , gıda ve katı ürünlerin imalatını yapan firmalara bu ürünlerin tam otomatik,yarı otomatik paketleme makineleri ve ıslak mendil üretim hatları sektörlerinde hizmet vermek, dünyada en önde sayılacak ürünleri , ülkemizde imal ederek, yerli-yabancı tüketicilere en üst ve en yeni teknolojileri ulaştırmak amacıyla kurulduk Uzun yıllardan beri tecrübeli kadromuz ile ıslak mendil üretim hatları , otomatik ve yarı otomatik paketleme makineleri sektöründe kaliteli hizmetlerle yer almaktayız. Ve biz, KALENDER MAKİNE olarak, ülke menfaatlerini ve modern teknoloji gereksinimlerini en üst düzeyde tutarak müşterilerimize hizmet vermeyi ilke edindik.

We are established to provide full-automatic, semi-automatic packaging machines and wet wipes production lines to companies in the sectors that manufacture; cosmetics, food and solid products. We aim to deliver the highest and latest technologies to domestic and foreign customers by manufacturing the world leading machines and production lines manufactured in Turkey. We have been taking part in wet wipe production lines, automatic and semi-automatic packaging machines with quality services with our experienced staff for many years. We, as KALENDER MAKİNE have adopted the principle of serving our customers by keeping the modern technology requirements at the highest level.
لقد تم تأسيسنا لتوفير آلات تعبئة وتغليف نصف أوتوماتيكية بالكامل وخطوط إنتاج مناديل مبللة للشركات في القطاعات المصنعة ؛ مستحضرات التجميل والمواد الغذائية والمنتجات الصلبة. نهدف إلى تقديم أعلى وأحدث التقنيات للعملاء المحليين والأجانب من خلال تصنيع الآلات وخطوط الإنتاج الرائدة في العالم المصنعة في تركيا. لقد شاركنا في خطوط إنتاج المناديل المبللة ، وآلات التغليف الأوتوماتيكية وشبه الأوتوماتيكية مع خدمات عالية الجودة مع موظفينا ذوي الخبرة لسنوات عديدة. نحن ، KALENDER MAKİNE ، اعتمدنا مبدأ خدمة عملائنا من خلال الحفاظ على متطلبات التكنولوجيا الحديثة على أعلى مستوى.